February 18, 2021 8:19 am
Improving the health of local communities through physical activity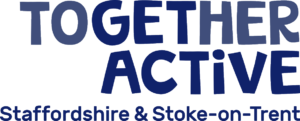 Together Active has launched a new round of their Tackling Inequalities Fund from Sport England for charities and community groups in Staffordshire and Stoke-on-Trent.
The fund is inviting groups to apply who deliver sports services or physical activities to one of four priority areas:
Low socio-economic groups,
Long-term health conditions,
Disabilities and,
People from diverse ethnic backgrounds.
The fund is now open for applications.
Closing date: Friday 12th March 2021
This round of funding will award grants to groups who usually deliver sports and physical activity as part of their services and who are experiencing real hardship due to COVID-19. Priority will be given to the charities, community groups and social enterprises who, due to lockdown, are unable to service their communities, and are at risk of closure.
As the delivery of services and activities is severely restricted, applications don't necessarily have to be about "reaching out and delivering new activity" but rather for financial support around bills and essential costs. This funding is specifically for voluntary organisations in Staffordshire and Stoke-on-Trent who are delivering (or usually deliver) some kind of physical activity to one or more of the four priority groups.
The closing date for applications is Friday 12th March 2021, and the Together Active panel will meet on 22nd March. Applications are sent to Sport England for national verification prior to any commitment.
To apply or to find out more, please email hello@togetheractive.org.

Categorised in: Latest News