February 15, 2021 3:27 pm
Residents who live in Moorcroft, Etruria, Hanley and Tunstall are being urged to get tested for COVID-19 following a spike in positive cases. Trends show the coronavirus case rate for those over 60 in Stoke-on-Trent is starting to increase. If residents are over 60 and are leaving the house regularly, they should be getting tested regularly.
14,000 community testing appointments will be available next week across 15 venues. Blurton Community Hub and Hazel Trees Duke Street will open Thursday, February 18 and Bentilee Neighbourhood Centre will open Friday, February 19.
Book at www.stoke.gov.uk/bookacovid19test
Dedicated web pages for COVID-19 can be found here.
Community testing for the asymptomatic and those with mild symptoms in Stoke-on-Trent is available at:
Monday 15 February
Northwood Stadium

New Horizons Leisure Centre

Hanley Town Football Club

Weston Coyney Village Hall

Florence Sports and Social Club

Christ Church

Sneyd Green Community Hub

Penkhull Village Hall

2pm – 8pm

2pm – 7pm

8am – 7pm

10am – 4pm

8am – 2pm

10am – 4pm

2pm – 8pm

2pm – 8pm

Tuesday 16 February
LRV at Staffordshire University

Wallace Sports And Education Centre

Hanley Town Football Club

Weston Coyney Village Hall

Florence Colliery Social Welfare Club

Christ Church, Tunstall

Penkhull Village Hall

Dimensions Leisure Centre

9:30am – 3pm

2pm – 7pm

8am – 7pm

8am – 2pm

2pm – 8pm

8am – 2pm

10am – 4pm

2pm – 8pm

Wednesday 17 February
LRV at Staffordshire University

City Central Mosque

Wallace Sports And Education Centre

Hanley Town Football Club

Weston Coyney Village Hall

Sneyd Green Community Hub

Penkhull Village Hall

Dimensions Leisure Centre

9:30am – 3pm

10am – 2pm

7:30am – 12:30am

8am – 7pm

2pm – 8pm

8am – 2pm

8am – 2pm

10am – 4pm

Thursday 18 February
Northwood Stadium

New Horizons Leisure Centre

Hanley Town Football Club

Weston Coyney Village Hall

Florence Colliery Social Welfare Club

Christ Church, Tunstall

Sneyd Green Community Hub

Dimensions Leisure Centre

Blurton Community Hub

Hazel Trees, Duke Street

10am – 4pm

7:30am – 12:30am

8am – 7pm

2pm – 8pm

8am – 2pm

2pm – 8pm

2pm – 8pm

8am – 2pm

8am – 2pm

10am – 4pm

Friday 19 February
Northwood Stadium

Hanley Town Football Club

Florence Sports and Social Club

Christ Church, Tunstall

Penkhull Village Hall

Dimensions Leisure Centre

Blurton Community Hub

Hazel Trees, Duke Street

Bentilee Neighbourhood Centre

8am – 2pm

8am – 7pm

10am – 4pm

2pm – 8pm

8am -2pm

10am – 4pm

8am – 2pm

2pm – 8pm

8am – 2pm

Saturday 20 February
Dimensions Leisure Centre

Hanley Town Football Club

Weston Coyney Village Hall

Sneyd Green Community Hub

Penkhull Village Hall

Northwood Stadium

Blurton Community Hub

9am – 3pm

9am – 3pm

9am – 3pm

9am – 3pm

9am – 3pm

9am – 3pm

9am – 3pm

Sunday 21 February
Wallace Sports and Education Centre

Hanley Town Football Club

Christ Church, Tunstall

Sneyd Green Community Hub

Florence Colliery Social Welfare Club

Northwood Stadium

Hazel Trees, Duke Street

10am – 3pm

9am – 3pm

9am – 1pm

9am – 3pm

9am – 3pm

9am – 3pm

9am – 3pm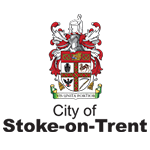 Categorised in: Latest News, Strategic Health Liaison