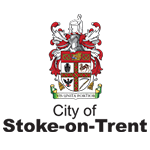 The start of a 10-week public consultation on proposals for new council wards and ward boundaries for Stoke-on-Trent City Council has begun. 
The consultation will close on 15 March 2021.
After they have considered all representations made to us during this consultation, they intend to publish draft recommendations in June 2021.
They will then hold a further period of consultation on the draft recommendations. The final recommendations are expected to be published in November 2021.
The new electoral arrangements will come into effect at the local elections in May 2023.